Florida Metro Urology | Group of 20+ Urologists | $700,000+| Job # 1138-UR
KCA Firm
South Florida, Florida, United States
Description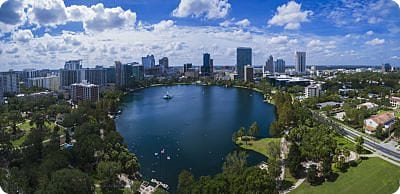 Join a group of 20 Urologists at a large non-profit health system in a booming Florida city of 2,000,000+ residents with world-class family amenities.
Establish a satellite location in a fast-growing, highly affluent suburb of a major Florida metro
Join a large group of 20+ Urologists with 12 different offices

All current urologists are far too busy to cover an additional clinic and hospital

Visible need to add urology coverage at multiple hospitals in the fastest growing suburbs (which are also some of the most affluent in the state by GDP)

Cover one hospital and likely just one office;

Practice in recently renovated office space with outpatient procedure capabilities and experienced APPs/nursing staff

Light call, efficient practice with skilled APPs rounding, come into the hospital to operate
Compensated call at $850 for the 6th and additional weekday calls during a month and $1000 for the 6th and additional weekend calls in a month

High-income package and potential

Live in a major Florida metro of 2,000,000+
A booming city with 5-star restaurants, museums, theatres featuring Broadway plays, over 100 golf courses, and some of the best family-friendly amenities in the country

Affluent neighborhoods with elite sports stars and business executives

5

th

fastest-growing metro in the country

One of the busiest international airports in the U.S.

No state income tax

What have I done to ensure the viability of this position?
Conducted an onsite profile, meeting with the system's administration, senior leadership, urologists, and staff

Provided consultation on the position, financial package, and recruitment process

I have had the pleasure of helping over 170 physicians and executives find their dream jobs, and I look forward to helping you find yours!

Qualifications: We are seeking multiple board-certified / eligible urologists as the health system adds urology coverage at multiple hospitals in the fastest-growing suburbs. Call today for additional information about positions, preferences, and qualifications. All positions are subject to availability. Don't miss out; Apply Today!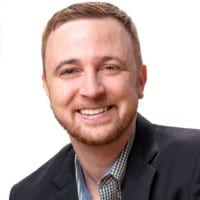 Job Information
Job ID: 63433975
Location:
South Florida, Florida, United States
Florida, United States
Position Title: Florida Metro Urology | Group of 20+ Urologists | $700,000+| Job # 1138-UR
Company Name For Job: KCA Firm
KCA is a nationwide consulting and recruiting firm with over 50 years of combined experience specializing in the healthcare industry and driven by a highly knowledgeable and skilled recruiting team. KCA excels in providing personalized consulting services to Hospitals, Groups/Practices, Academic Institutions, and Community Health Centers in order to 1) identify medical recruitment needs and 2) develop effective recruiting strategies within their unique environments. KCA is focused on building relationships with clients a...
Trinity Health
Fort Lauderdale, FL, United States
Pediatric Cardiac Anesthesiologist Opportunity in...
Envision Healthcare
Hollywood, FL, United States
CLEVELAND CLINIC FLORIDA - NEPHROLOGIST...
Cleveland Clinic...
Stuart, FL, United States
CLEVELAND CLINIC FLORIDA - NEPHROLOGIST...
Cleveland Clinic
Port St. Lucie, FL, United States